Engineering petrol stations
Creating solutions for a maximum number parking spaces around the shop within the set budget..
For identifying and developing new parking facilities and the required maintenance and repair work, the commissioning party chose Systems For All as a partner.
For this project, Systems For All has conducted work such as:
- Inventory of locations
- Requesting and checking cadastral boundaries
- Inventory of the possibilities
- Developing concept proposals
- Consultation with the competent authorities
- Setting up design drawings
- Setting up technical descriptions
- Project supervision
Systems For All has delivered this project turnkey.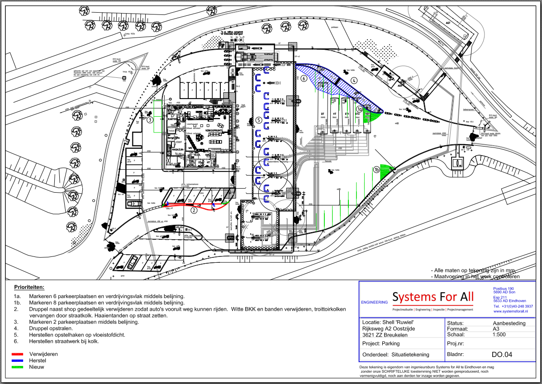 We will respond within 1 business day.